Last Updated on 2 years by Go Review Rite
Are you tired of paying Mobile App developer or you want to create a mobile app but you don't have enough money to hire a professional mobile app developer to build it for you?
If you fall in on of these categories then this informative Zapable Review article is written for you, because in at the end of this article you will be able to create a mobile app without coding knowledge,
you don't need to learn or master any coding or programming language before you can create a mobile App for your business, blog, website, organization, and more.
[wp-review id="382″]
If you want to know how to create an App without coding within a short period of time then you need to read this informative article to the last word.
Zapable Review
Zapable is one of the best and most popular cloud based app building service that was launch in 2020, it is designed to create incredible Application and software for your laptop, Android phone, iPhone, iPad, these extraordinary App work perfectly and effectively for both Android and iOS operating system.
As a professional mobile App developer or software builder you can make sure of Zapable to create iPhone, iPad, Android App, for your client, likewise created software that will work perfectly and effectively on Windows and Mac for your client.
Zapable was created and launch by Chris & Andrew Fox, in March 2020, with over 5000 active users currently, over 16,000 Apps has been created from on this incredible app builder, is that amazing continue read the zepable review to make your final decision.
Features Of Zapable
Background, there are numerous background templates to choose from, you can also upload your own background templates.
Splash Screen fully customised images for while the app is loading
Numerous icon that can be used for your App, you can choose any from the library
Drag and Drop Colour Editor
Header Images there are numerous your header image to customize your App
Add Images there thousands of images in the library, you can also upload your own image that you can use for free to create your App within a short period of time without coding.
Add Videos you can any videos of your from YouTube, Facebook and other sources, you can also upload any video in .mp4, .mov
Add Articles you can all articles, blog post to your App if you needed to.
Zapable gives you the opportunity to add your or your client's location, address, to your App, you can also display your business or office address on a map.
Zapable allows you to monetize the App by adding Google Admob, which pay you or your click when someone clicks an ad.
Click to call features is included in Zapable App builder, hyperlink phone number which calls immediately when it clicked, likewise Click to Email, hyperlinked email, that will open the email immediately when it clicked.
Contact Form that you can use to add your contact on your app
You can add your Facebook fan page with just one click, likewise auto-updates in real-time as you update your Facebook fan page
You can add your Twitter page and feed to your App with a simple click
You can display all your Instagram images, and also auto-updates in real-time as you update your Instagram page with new pictures. You can also add Flicker images.
Appointment Forms can be used to schedule any business and other related appointments.
Push Button Notifications is included in Zapable features, it allows you to send notifications to anyone who has downloaded your App.
iTunes Integration you can display all the available products from iTunes Movies, digital books, apps, which allow your App users to buy from iTunes through your App so that you can commission on each purchase through your affiliate link.
Amazon Catalogue you can sell Amazon products on your App because this incredible App builder comes with complete Amazon catalogue which works perfectly and effectively according to Keywords
Opt-in Forms that can be used to collect emails in the app easily, likewise an auto integrates with autoresponders like Aweber or Getresponse.
Sound Cloud/Podcasts you can intergrade your sound cloud account, and upload podcasts, then play it on your App.
Directory feature you can build numerous directories list for your business or your client's business.
Notes are included in the Zapable features, it helps you to collect information and also save it in your App notes
PDF reader can be used to display all PDF format file on your app
Form Builder that allows you to build out any type of data collection form from your list, this form builder can also be used to collect information from your App users.
IOS Generator this features all users including windows users to build IOS Apps with. They just need a developer account to upload it immediately to the App Store.
Google Analytics is available to monitor all your App users, study engagement, behaviour, demographics and more.
Benefits Of Zapable
Promote Your Own Business
All Zapable users can use this incredible tool to create amazing mobile App and software for their computer, and phones both iOS and Android operating system, you can create or build any App of your choice on Zapable within short period of time without coding.
You can promote your business, blog, service, and other stuff on these App, you can also add your contact details including your Facebook, Twitter and Instagram page, likewise YouTube channel and more, these help all your App users to contact you through these social media handles, which will boost your sales or traffic.
You can also create e-commerce App where you can sell your digital and physical product with this incredible tool, you can also sell Amazon products on your App when you include Amazon product catalogue.
As a professional mobile App developer, you can use Zapable to create your client e-commerce App, supermarket App, restaurant ordering App and more.
Zapable Review & Other Zapable App Builder Includes.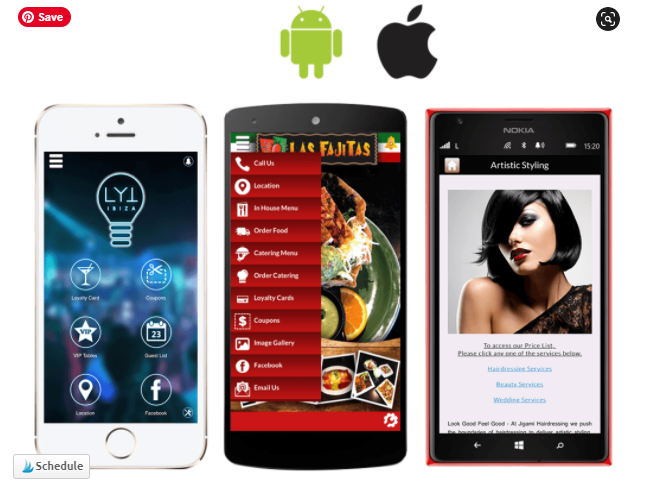 Social & User Engagement
Boost Local & Restaurant Business
User Friendly
30 Days Money Back Guarantee
Fast Customers Care Support
Fully Customizable Design
Zapable Bonus
Become A Powerhouse Amazon Affiliate With Apps
Local Business "Zap" Empire Building
Facebook – Monetization Your Fan Page
Video Marketing "Zap" Sense
Zapable Price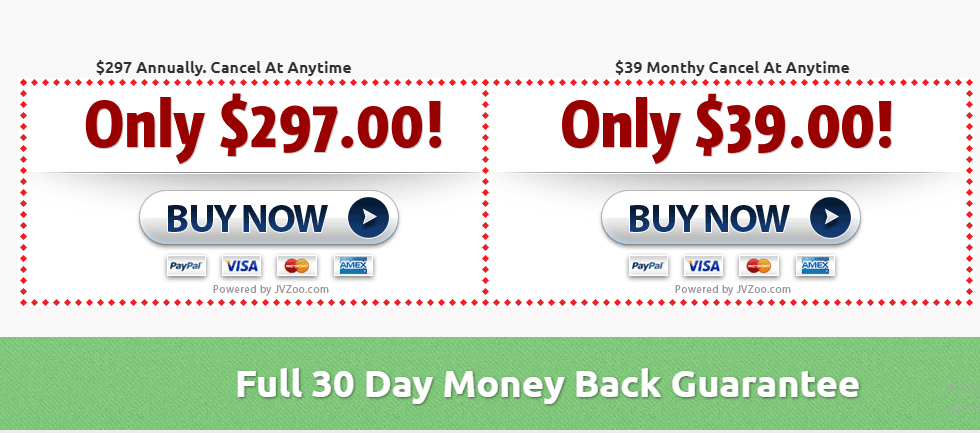 Zapable is currently available for $297 including the bonus.
How To Buy Zapable
Zapable is only available for sale on their official website or sales page, you can buy it HERE, Zapable is not available in any retailer store currently.
Zapable Frequently Ask Questions
Can you create an app with coding?
Yes, you can create an App with coding, but you need to learn the programming language that is used for mobile App development, currently, there are alternative methods of creating mobile App without coding, there are numerous mobile App builder, which zapable app builder is one of the softwares that you can use to create mobile App within short period of time without coding.
Can you build an app for free?
Yes, there are numerous platforms that allow you and other newbie including professional App developer to build App for free, Android Studio, Sketchware, and other platforms allow you to build mobile App for free within short period of time.

If you want to use Android Studio you need to learn coding because it require coding, while Sketchware doesn't require coding all you need to do is just drag and drop.
How much does it cost to build an app yourself?
If you want to buy paid or premium software like Zapable, then it may cost $297 or more, although there numerous software and Applications that allow you to build mobile App for free within short period of time without coding, like Sketchware and others
Can you create multiple app on Zapable 2020?
Yes, you can create numerous Apps on Zapable, Zapable is designed to create numerous App for each and every users, over 16,000 Apps has been created by 5000 users over the last six months.
Can you use Zapable to make an app for beginners?
Yes, you can use Zapable to create mobile App and software as a builder or newbie, you don't need to learn or master any programming language before you can use Zapable, newbie can make use of Zapable cloud based app building service to create your App as beginner.
Wrapping Up Zapable Review 2020
There are numerous App, software, and cloud based app that you can use to create App both paid and free, they all offer the same service, but most of these software, Apps, cloud based App can't build good and accessible mobile App, you want to use cloud based App to create App then the only platform I can recommend now is zapable app builder base on my independent zapable review because this platform build good and useable App it useable App for all users within short period of time without coding.
Zapable one of the best mobile App builder in 2020, it is user friendly, good for beginners and also the best choice for professional mobile App developer because it makes there work more easier and faster because they don't need to code before they can create App or software.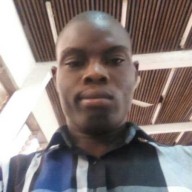 I'm an experienced media executive, complex problem solver in practice, a strategic thinker who can lead teams to deliver on corporate goals and revenue targets
I'm passionate about Blogging | Social Media Influencer | Digital Marketing | SEO and Content Optimization | Email Marketing, Lead Generation | Audience Development and Engagement | Food, Health, Technology, and Lifestyle Editorial… helping other creatives fulfill their goals.
Helping people tap into their potential is my passion & helping organizations find that talent is my job.
Feel free to contact me directly