Last Updated on 6 months by Go Review Rite
Salehoo Supplier Directory research Tool For Dropshipping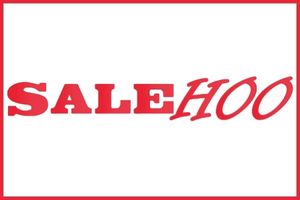 Salehoo is a great dropshipping supplier tool that will not rip off your money and is a legitimate dropshipping tool
Salehoo Pros
Great Customer Service
No extra Hidden Fees with Salehoo
Fantastic Market Research Tools
Salehoo Doesn't Enforce High Minimum Orders
Get High-Quality Vendors
60 Money-Back Guarantee
Salehoo also Offers Great Training Service For Free
Salehoo Cons
High Marketplace Fees
It is Difficult to Build Your Brand
My Final Verdict
Salehoo is a very wonderful platform for beginners,
I recommend starting with Salehoo to get started with dropshipping after gaining much experience you can source for the suppliers that have not been saturated on Alibaba or AliExpress. Yourself to save money!

Salehoo is a multipurpose dropshipping platform that makes it relatively easy to discover great products and suppliers to help you deliver products on your behalf.
However, that's not all Salehoo does, it also offers various unique and wonderful features that make drop shipping easy for all eCommerce startups.
Anyway, let's dive into a bit of Salehoo's history. It's pretty interesting.
Salehoo was founded by Simon Slade, who has immense experience in handling dropshipping sites.
Salehoo was created to help individuals with any problems that may arise from running a dropshipping business.
It is known to be very challenging. Also, it is relatively difficult to get a trustworthy vendor with which you can entrust the affairs of your brand.
Salehoo was founded in 2005 by Simon Slade in New Zealand. However, when it started, it was just a wholesale directory.
Now it has evolved with its new and unique improvements.
Why Do You Need Salehoo For Dropshipping?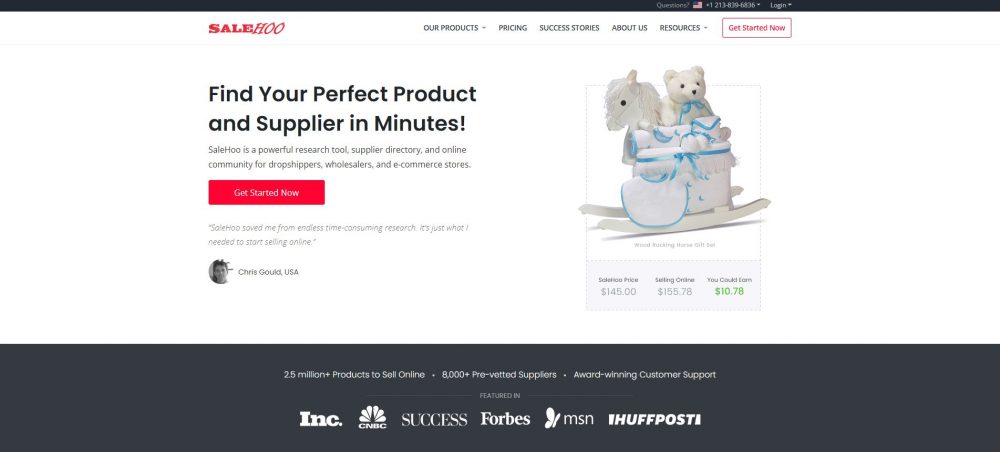 Salehoo stands out from other platforms because unlike many other platforms it verifies all its suppliers that are featured in their directory.
Before anyone is accepted into the Salehoo directory as a supplier, they have to gracefully pass Salehoo's high standards.
This ensures the best for anyone who intends to use the platform so that anytime you want to get an item from a Salehoo supplier, you would be assured that your money is safe.
As a new retailer, you need to read this Salehoo review one of the biggest fears you experience is wondering whether you can trust a supplier, it's the Factors That Determine Your Success Or Failure
There are quite a lot of scam companies these days that pose as suppliers and all they do is steal money at the first clear chance they are faced with.
Salehoo vehemently prevents that by eliminating the possibility of dealing with a fake person posing as a supplier by screening every one of its suppliers.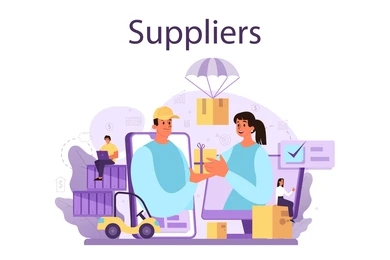 Another interesting component that makes Salehoo stand out from other regular wholesale platforms is that it gives you a great number of valuable educational materials.
And the best part is you don't need to be a paid member to enjoy all of these.
Salehoo has an educational Portal which contains vital information on everything there is to know about shipping and importation of goods,
how to discover the right products to sell, and the best suppliers available.
Salehoo's education materials also help you get more acquainted with scam prevention, various tips, and essential information on how to start up your dropshipping business.
Salehoo also has so many other components which make it the number one platform for a lot of online retailers.
---
---
IS Salehoo Any Good And Legit? – Salehoo Review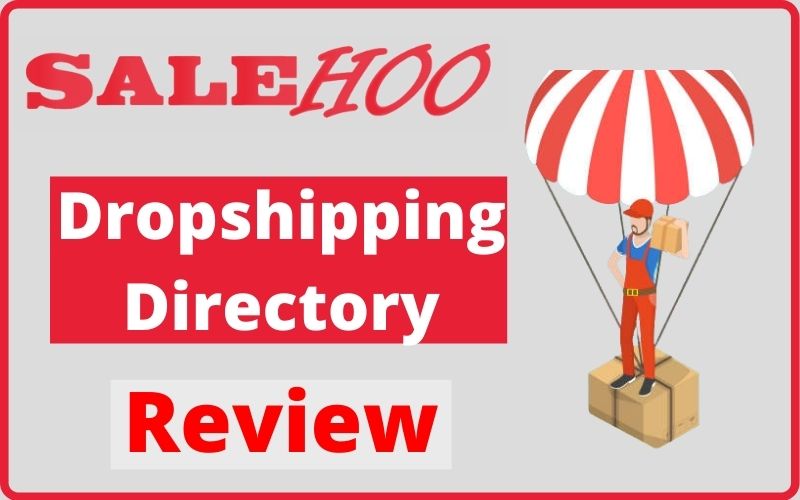 Before we begin this segment, it is very important to note that Salehoo is actually a product sourcing platform for online sellers, they aren't the ones selling the actual products.
Salehoo offers a great referral program, and there are a lot of nice reviews that you can get on the web.
However, some people think differently as the Salehoo reviews might not all good.
Most importantly, Salehoo is by far the best tool for searching for goods you need, and it is a very legit service that you can make use of to discover great products you want to sell.
Firstly, Salehoo presents you with the opportunity to be a sole proprietor of your business and determine your working hours, which is one of the most important things for a business individual.
You can still make a lot of money using this system even if the dropshipping business strategy changes in the coming years.
It doesn't matter if you are a beginner who is looking for extra income for your studies or something else or a professional looking for the most efficient tool for dropshipping, Salehoo is the best for you.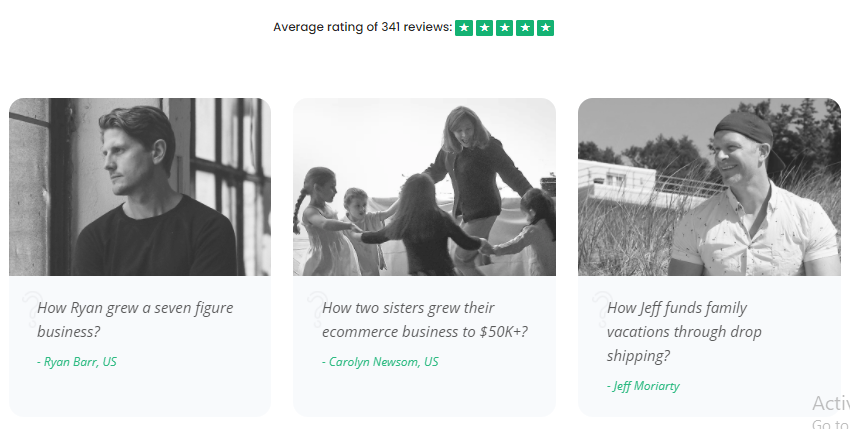 You rest assured that Salehoo is not a scam in any way. It has been tested and is trusted.
What Is Salehoo All About & How Does Salehoo Work?
After you finish setting up your Salehoo account, you can immediately start searching for products you are attracted to and also products you are interested in selling.
When you eventually get a product that you are attracted to or a supplier that you want you can proceed to make contact with the supplier directly in order to make an order.
There is vital information like estimated time frame, contact details, and minimum amounts to be ordered on every supplier's personal page.
However, it is very important to figure out whether you are interested in dropshipping your goods directly to yourself or your customers or just purchasing the goods wholesale and carrying out the shipping yourself.
What is Differences Between Dropshipping and Wholesaling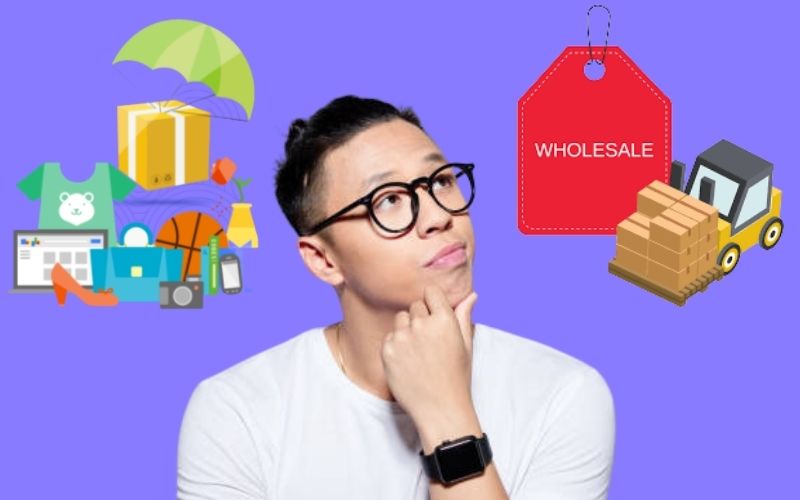 Dropshipping – dropshipping is an eCommerce business model that allows you first to sell the goods to customers without handling the shipping of the product.
What you do is sell the product and then forward the order to whichever supplier you have chosen so they can have the product shipped to the customers on your behalf.
I know you are wondering how your profit comes about.
Your profit is calculated by the difference between the amount you paid the supplier and the money you receive from the customer.
That's just how it works, easy right?
On the other hand, wholesale is an entirely different process where you buy the products from the supplier in large quantities at a huge discount and start reselling them at a higher price.
Wholesaling actually brings about a larger profit at the end of the day but you need a huge capital to start up when compared to the profit dropshipping produces.
But Wholesaling means that you have to Carter for more responsibilities whereas you don't have to do a lot of things when you are invested in dropshipping.
In making your choice, it is strictly based on the objectives that you can choose which of the two you are going to venture in.
The most important thing is getting both a reliable and genuine supplier for your goods which Salehoo already provides.
Salehoo Features Review: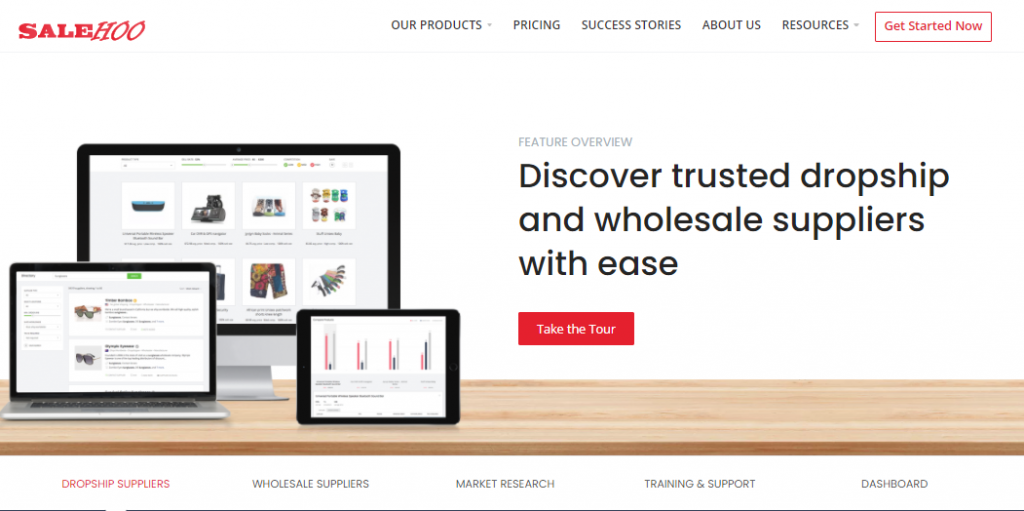 Salehoo provides lots of exclusive and helpful features that help you navigate the platform with little or no stress. We will be looking at a few Salehoo reviews below:
Wholesale Supplier Directories:
Salehoo is known to house a lot of wholesale suppliers which enables you to make orders and purchase your goods at a very cheap and discounted price. Is that's awesome with Salehoo Review?
Salehoo wholesale supplier directory comprises about 10,000 fully verified suppliers that ship both within your country and internationally.
You are also provided with a filter option if you seek to filter your results and find the perfect wholesaler that matches your description.
The wholesale supplier directly also enables you with a tool that allows you to manage and communicate with your suppliers whenever you want.
Dropshipping Supplier Directories:
Finding a good dropshipping supplier is known to be one of the hardest jobs for all dropshippers, but not for those who are registered on Salehoo.
Salehoo has been studied to have one of the best dropshipping suppliers.
Salehoo has up to hundreds of thousands of suppliers that are thoroughly vetted and are proven to be original on its platform.
All Salehoo suppliers are vetted, so there is no way you can get scammed.
This eliminates the fear of picking the wrong supplier from Salehoo's database.
Salehoo is continually building their supplier's database every day, as at now they have been able to create a supplier's database of over 1500 thoroughly vetted dropshipping suppliers.
And I'm very sure it will increase to more than that before the year runs out.
Also, you don't have to worry about what country you are in because Salehoo takes care of that with their ever-growing database of verified suppliers irrespective of your country.
Customer Support:
Salehoo has very fantastic customer support, it is one of their best features.
While most platforms make it hard to communicate with their customer support service, Salehoo gives you their contact details written boldly on their page.
Salehoo also goes all out and offers highly helpful personal support for its users. Anyway, it's my objective Salehoo review.
You can contact their support service via email, Twitter, telephone, and also through a live chat right there on the website.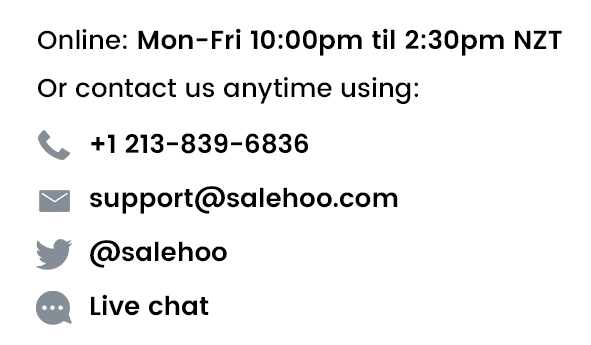 Also, Salehoo offers assistance when you are trying to figure out a profitable product to launch your dropshipping business.
Extensive Market Research materials:
Apart from finding the perfect supplier on Salehoo, discovering which products are profitable is quite hard.
Not every product will succeed in dropshipping. Whether you are a beginner or you are already a professional, you need to always find a good niche and also profitable products for dropshipping.
Salehoo's Dashboard:
Salehoo has one of the most uncomplicated dashboards amongst all eCommerce dropshipping platforms.
As a matter of fact, you will be able to understand it as soon as you look at it even for the very first time.
Salehoo helps you arrange your dashboard by adding your favourite and most recent products and their suppliers.
These turn out to be products that you have saved.
Also, Salehoo provides you with an inbox section that allows effective communication between you and each one of your suppliers.
You can also drop a note to enquire about your next step. Salehoo also helps you keep track of all your progress in various areas of your dropshipping business.
Salehoo's dashboard can be likened to an online course without any additional tool, it all comes in handy with the platform.
Salehoo has a segment on their dashboard which aims at helping you track the activities carried out on your platform easily.
If you find any discussions or goods that pick your interest, it is easy to just find your way to it.
This makes it relatively easy for you to join the fun and educational conversations on Salehoo.
Training and Resource Service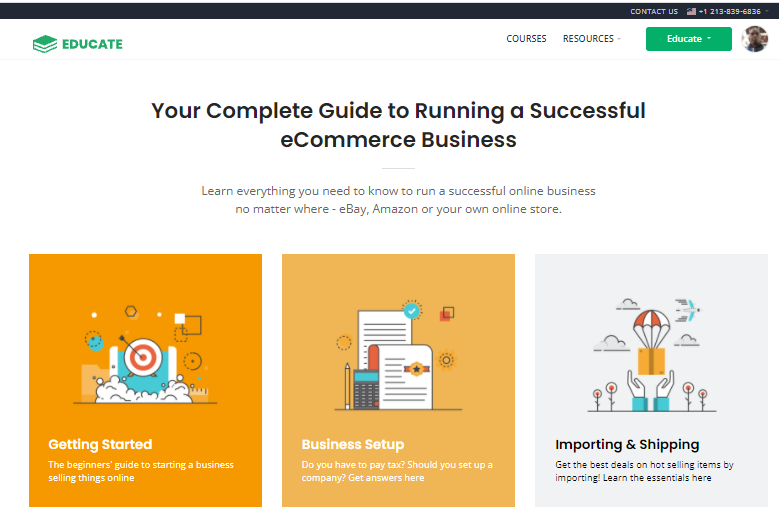 Dropshipping may sound pretty straightforward and easy from the outside, but it consists of some technical and tricky details that can either confuse you or bore you,
But they are very important if you don't want to have a bad experience as a dropshipper.
There are many success stories from dropshippers, but also it hasn't gone very well for those who didn't pay attention to minute details.
Like a lot of other popular businesses around, dropshipping also has its technical expertise that requires spending time and money in some cases to learn.
Also, you need to take time to understand the business before venturing to prevent the imminent loss of money.
In Salehoo's case, they provide you with a segment that acts as your guide. It contains valuable tips on how to start, run and manage numerous dropship stores around the world.
It is also important to note that these tips are from writers that have had a great amount of experience and are running successful dropshipping stores.
Most of these tips have been personally authorized by the creator of Salehoo, Simon Slade.
Also, Salehoo hosts webinars and various e-learning programs on dropshipping, so you can get really solid tips apart from the tips given by the writers.
Salehoo also provides study materials on how dropship personnel are making the most profit on their dropshipping store and the steps to take.
When you sign up for Salehoo's email newsletter, you gain access to the best content on dropshipping.
It is actually highly appreciated because you can pay as much as 500$ to get that dropshipping course elsewhere.
Right now, there are more than 70 tips and educational videos explaining drop shipping to help you begin with your first eCommerce business.
In addition to all these, Salehoo created a forum that has housed about 140,400 members in its forum.
It comprises a mixture of beginners and professionals all in the field of dropshipping.
This is very helpful because it allows you to seek assistance from professional dropshippers who are already successful in the business.
Lastly, Salehoo Review gives you unique one-on-one support to assist you with whatever problems you may have at any point in time.
The Salehoo enquiry team is always ready to help you with any tasks ranging from finding a product, choosing a product or starting your eCommerce business as a whole.
Salehoo VS Oberlo: Does Salehoo Integrate with Shopify.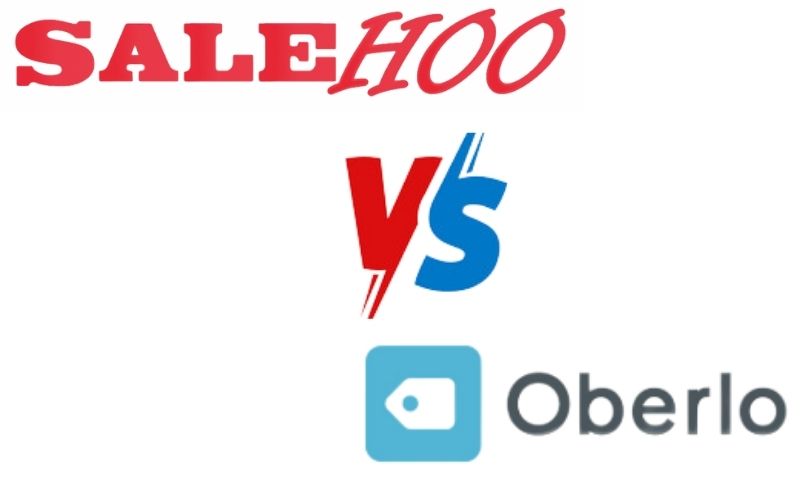 Salehoo is widely regarded as a wholesale or dropshipping supplier directory that helps you search for products and suppliers.
Also, Salehoo Review has lots of suppliers based in the United States to choose from.
Once you discover anyone you are interested in, you can communicate with them and build a good business relationship so you can dropship on other platforms like eBay, Amazon, Etsy, or even carry out wholesale activities from your eCommerce platform on either Shopify or wooCommerce.
OBERLO on the other hand is Shopify's main dropshipping app. This platform enables you to import goods directly from suppliers on Ali express and make sales in your own personal Shopify dropshipping platform.
Looking for cost-efficient ways to lunch your dropshipping store, without paying the high cost of Shopify fees check this Alidroship Reviews
It is also important to note that the dropshipping business service is designed in a way in which you never have to be concerned about shipping, keeping inventory or even packaging your goods as shown on the sales page of OBERLO.
However, one of the downsides of OBERLO is that it limits you to only suppliers in Ali express, while Salehoo gives you a much wider variety of diverse suppliers from which you can choose.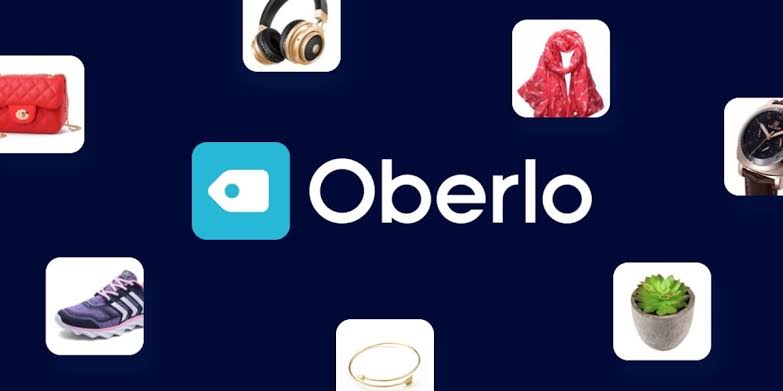 Oberlo is a Shopify app that helps your Shopify website turn into a dropshipping platform.
While Salehoo is a wholesale supplier directory that provides you with numerous wholesale and dropshipping suppliers to choose from.
Also, to those wondering whether Salehoo works with Shopify. Yes, it does, it works with the aid of a tool called Salehoo dropship.
This tool helps you connect your Salehoo platform to your Shopify store and start importing vetted products through AliExpress.
So to answer your question, yes, Salehoo works with Shopify.
How Much Does Salehoo Cost – Salehoo Pricing:
Salehoo offers you quite straightforward prices, they charge a membership fee of $67 every year.
It is however important to note that there is no start-up fee.
All suppliers listed in the directory have been thoroughly vetted and have provided genuine documents to prove that they are not scammers.
While Salehoo currently does not have a free trial feature, they offer a very genuine money refund guarantee.
This means that if you use Salehoo and for whatever reason are unsatisfied with their service.
You can request a full refund by sending an email to Salehoo containing your full name and your receipt number so that you can have your membership fee refunded.
Salehoo also offers a 30-day risk-free trial of the Salehoo wholesale directory and very surprisingly, it goes for as little as $1.
---
---
Salehoo Review: The Dropshipping Tool Pros and Cons.
Salehoo Pros
Great Customer Service:
This is by far one of Salehoo's most important features, there are lots of ways to get in touch with Salehoo customer care representatives as they have numerous means of communication platforms.
No extra Hidden Fees with Salehoo:
After you pay a one-time fee of $67 for the entire year, there are no other hidden fees.
So you don't have to worry about spending any other money after registration, unlike other platforms.
You would however pay manufacturers and also suppliers if you decide to use their services, but I'm sure you already know that.
Fantastic Market Research Tools
Salehoo provides you with wonderful business research tools.
You can study various customer behaviours, learn to take advantage of progressive and successful goods, and also study the level of competition available in your niche to ensure you make the right decisions at all times.
Salehoo Doesn't Enforce High Minimum Orders:
This has been very helpful to wholesalers using Salehoo, Salehoo makes sure you never buy more than what you need by providing very low minimum orders.
Quality Vendor's
As mentioned above, all suppliers from Salehoo are thoroughly vetted so that there is no room for scams and every customer is assured that there is no chance of them being scammed.
Money-Back Guarantee:
Salehoo has a very great and trustworthy money-back guarantee policy, so if you fill a refund claim within 60 days of making your yearly payment, you will have your money refunded back to you in no time.
Salehoo also Offers Great Training Service For Free
They have studied and understood all their clients, taken all the problems on their community page into consideration, and have eventually put together detailed tips and videos to guide all beginners and professionals.
Salehoo Cons
High Marketplace Fees:
The profit on Salehoo is not particularly great for dropshippers, because after you have purchased the product from either a wholesaler or a dropshipper and then made a sale to another customer the profit margin may not be very much.
Also, using third-party platforms may charge extra amounts and all this reduces your total earnings.
It is Difficult to Build Your Brand:
The fact that you sell other people's goods makes it hard for you to build your company brand and also have a reputation.
This is why a lot of sales professionals who make use of Salehoo don't sell on their websites, rather they sell on other third-party markets.
I will recommend you start with Salehoo to get started with dropshipping after gaining much experience you can source for the suppliers that have not been saturated on Alibaba or AliExpress.
Salehoo Review – Frequently Asked Questions
Does Salehoo Integrate With Shopify? 
As mentioned above, Salehoo integrates with Shopify with the aid of a tool called Salehoo dropships. 
Can You Use Salehoo To Find The Customer's Suppliers List?
Yes, you can use Salehoo to find the customer's suppliers list. Also, selecting a supplier for your dropshipping business is one of the most crucial decisions you have to carry out. 
If your supplier makes an error, it is left to you to make sure your customer is satisfied and not their problem.
 So you need someone who you can trust to always be right. 
Can Salehoo Integrate With Woo Commerce? 
It is very easy to connect your Salehoo to your woo-commerce store. All you need to do is connect it through their API.
 Salehoo also offers a great platform that helps you find suppliers and goods for your wooCommerce dropshipping platform easily.
Can You Cancel The Salehoo Membership?
Yes, you can cancel Salehoo membership. However, this is only possible within the first 60 days after you subscribe.
 You are entitled to your money back via the Salehoo money-back policy. 
Salehoo Review Recap
Salehoo helps you save money and time on the following :
Save money on finding hot and winning products to dropship that you might buy separately from Ecomlad or Ecomhut.
It saves you money & time on fake suppliers, Salehoo helps you find verified & trusted suppliers for your business.
Salehoo is the perfect Oberlo alternative it makes it easy to import your product, from a different store.
Once again on Salehoo review, here's is why Salehoo is a drop shipper preferred choice:
SaleHoo has over 8000 suppliers
It houses over 1.6m of products.
SaleHoo has over 130000 members in its forum.
---
---
Final Salehoo Review Verdict – Is Salehoo Worth The Money
Salehoo is a very wonderful platform for beginners because it enables you to sort suppliers via minimum orders.
You will find out that some suppliers offer as little as one minimum order. It is important to use Salehoo if you are a beginner. I highly recommend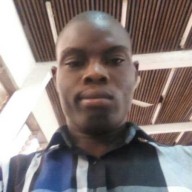 I'm an experienced media executive, complex problem solver in practice, a strategic thinker who can lead teams to deliver on corporate goals and revenue targets
I'm passionate about Blogging | Social Media Influencer | Digital Marketing | SEO and Content Optimization | Email Marketing, Lead Generation | Audience Development and Engagement | Food, Health, Technology, and Lifestyle Editorial… helping other creatives fulfill their goals.
Helping people tap into their potential is my passion & helping organizations find that talent is my job.
Feel free to contact me directly