Last Updated on 2 years by Go Review Rite
Hello guys you are welcome to my intensive review of the video creator software created by Paul Ponna and Sid Diwar that is going to be launched very soon depending on the time you are reading this review.
Just to know this is what you are searching for,
The video creator is an all in one cloud-based video creation software that can be used to create literally all kinds of video ranging from whiteboard animations to different kinds of ads for your products.
So in this intensive Video creator review, I will be covering the features, pricing, as well as the advantages and disadvantages of buying this software.
If you are still here with me, let's dive right into the Videocreator review, enjoy.
What is VideoCreator, and How is it Different from other Apps?
Videocreator is an all in one video creation software and by far one of the most powerful currently available on the internet.
Quite unlike other video creation apps, Videocreator helps make your workflow easy by providing over 650 usable video templates and a lot of customizable character, scene and presents.
More important Now you can create any type of video for any marketing goal in any topic or niche inside one dashboard
In fact, you can virtually create videos on the go without any hassle.
If you are already a video creator, you will find most of these added technologies very useful.
They include Motion tracking, Scroll stopper, Live action featuring REAL humans and a host of others.
Trust me when I say using this software is very exciting even if you are a complete newbie to video creation. You will create your awesome within few seconds,
The software comes with a 30 days money back guarantee and a very responsive 24/7 support.
The front end price of the product is $47 and you are instantly offered a lot of bonuses as an extra perk.
---
---
Who Needs Video Creators and Why Do You Need VideoCreator?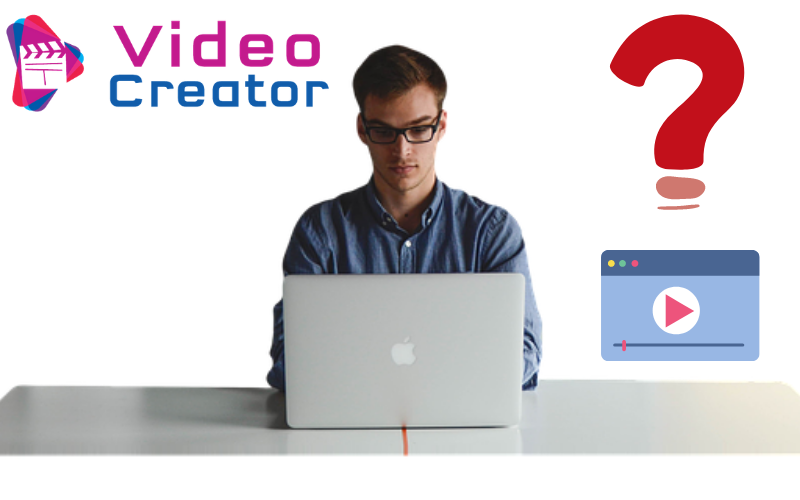 The Video creator software is basically for anybody who wants to level up their game by creating professional video all by themselves without much work done.
So instead of constantly hiring freelancers on Fiverr or upwork to create your videos for you,
you can pay this one time fee and have your videos created using this amazing software called Video creator.
Like I said before, the Video creator software can be used to create virtually any kind of video ranging from ads to animations to whiteboard animations. Just name it.
Also if you are a freelancing and you are looking for a way to earn some extra cash, purchasing the Video creator software would be one of the most profitable investments you would have ever made.
You can basically charge people up to $200 on freelancing websites like Fiverr to create a video for them.
even if you are a complete novice to video creation.
All you have to do is use the already created templates which number over 650 and get the job done.
The good thing about the software is that you do not have to pay a recurring fee to gain access.
So what are you waiting for?
Also, if you plan on generating passive income stream, you can use the video suite software to create amazing YouTube videos,
And publish them on the platform and start sharing from the massive ads revenue and affiliates sales once your channel kicks off.
The possibilities are totally endless.
To sum it up, the Video creator software will come in very handle for:
Small businesses
Internet Marketers
Ads agencies
Affiliate markets
School and educational centers
YouTubers
Course creators
Animators and a host of others.
About VideoCreator Creator – Paul Ponna and Sid Diwar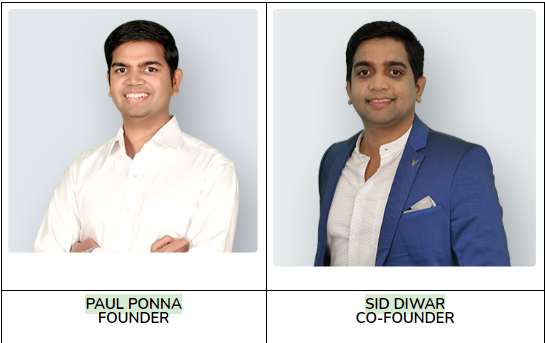 Now, talking about the amazing guys that put together this Video Creator software.
They are not new to the Industry and in fact, they have launched great products in the past which have produced great results,
one of which is the Avatar builder software which is used to create animated characters with ease.
Paul Ponna and Sid Diwar are experts in digital marketing and always use their experience to develop software that would make the journey of digital marketers like you and I easy.
They are multiple award winners and extremely very credible in the tech space.
So what do they have to say concerning this new software?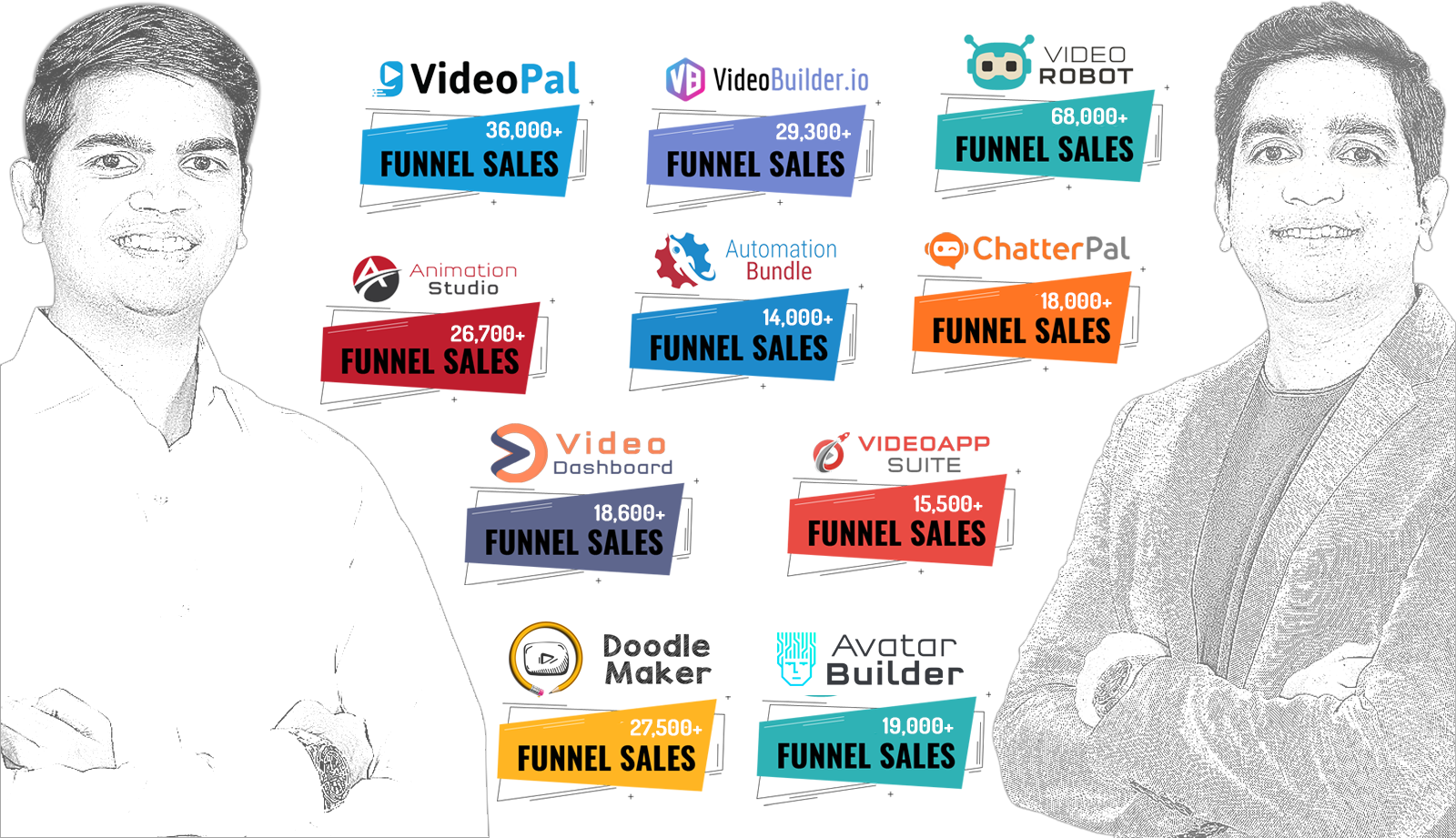 "According to Paul Ponna, Video creator is a software that provides the solution to all the feedback they have been receiving from the host of other video creation related software they have launched for the past three years."
Guys, this is certainly something you would not want to miss out on.
Video Creator Demo Review: Key Features What You Will Get Inside?
Now I know this is the part you all have the waiting for.
This is the part that answers the question: What features does the Video Creator software have and is it worth the hype? we take our to ask this question our honest video creator review.
Well in a few minutes, I will work you through the amazing features of the Videocreator software and how they can help you create really great videos with ease.
Let's dive right into it.
Over 650 Ready to use Video Template
This is one aspect of Paul Ponna I like, he always finds an amazing way to make the workflow of his customers extremely easy irrespective of the cost.
With the Videocreator software, you also gain access to over 650 templates that have been created according to almost all industries, niches and settings.
The video templates are fully customizable as you can change the charavei, musics, voice and virtually anything.
In fact, you can re-edit the template and save it for your future use.
Logo Motion Tracker
If you are a novice to video creation, you may not know what this means.
It is simply a technology that allows you to attach any image (usually a logo) to any moving character on a video.
It does it in such a way that your attached image moves with the character it is attached to as if it was glued with it.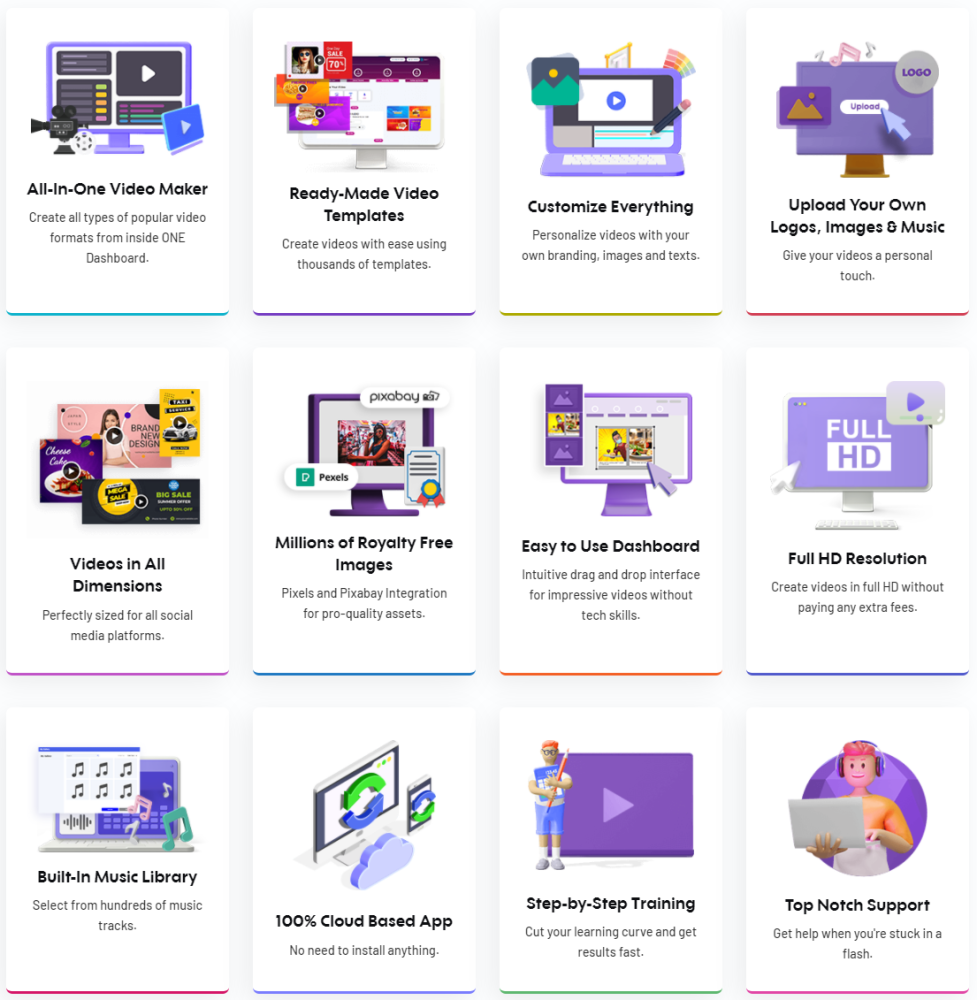 Life Action Videos
If you want to create live videos with real humans but do not want to go through the stress of staging a video shoot,
The Video creator software will allow you to create videos with real humans dressed in various props which range across all major professions.
This would be a very active tool to create high converting ads for local businesses without breaking the bank.
E-commerce Videos Creation
Do you sell products as an affiliate or manufacture?
With this software you can create amazing videos for your products, all in 3D format.
This can be used for creating tutorials on how to use the product which could convert to sales if implemented properly, to ads for your products
3D videos
The Videocreator software comes with a full package of tools to allow you create 3D videos and characters effortlessly
Explainer Videos creation
For instructors, teachers and presenters, it would help save you all the stress engaged while using other software as it has a ton of already fully designed templates ready for use.
It doesn't matter your niche, Videocreator got you covered
Whiteboard Animations Creation
Normally, to create whiteboard animation, you would have to purchase software like Video Scribe,
In most cases, these Softwares require a yearly renewal. That would be very costly if you are just getting started.
However, since Videocreator is a full Video creating software, it also comes with a whiteboard animation package included.
You can easily deployed it to create your white board animation videos with ease
Social Media Banner creator
With Video creator software you can create stunning banner designs of all kinds, from social media headers to banner ads and more
Full HD Resolution
Quality is key and the creators of the software didn't joke with it. All fully made videos can be rendered in full HD Resolution.
Step by Step Video Training Course
There is absolutely no need to fear getting familiar with the software as you are given an in depth step to step tutorial on how to use the software.
This course which was created by the Softwares developers would be given to you for free and always accessible.
It includes video lessons also for your easy understanding.
24/7 Hours Support
In case of any problem or assistance, you are not left alone as you can contact their support team at virtually any hour of the day
In-Built Copyright Free Music Library
Stay safe from copyright laws by using the free music found in the music library.
To me, this alone is worth more than the cost of the software
100% Cloud Based
You never have to be scared of losing your projects as the software is fully cloud based and your projects and activities are stored online.
Video Creator Review – The Fastest Way to Create a Video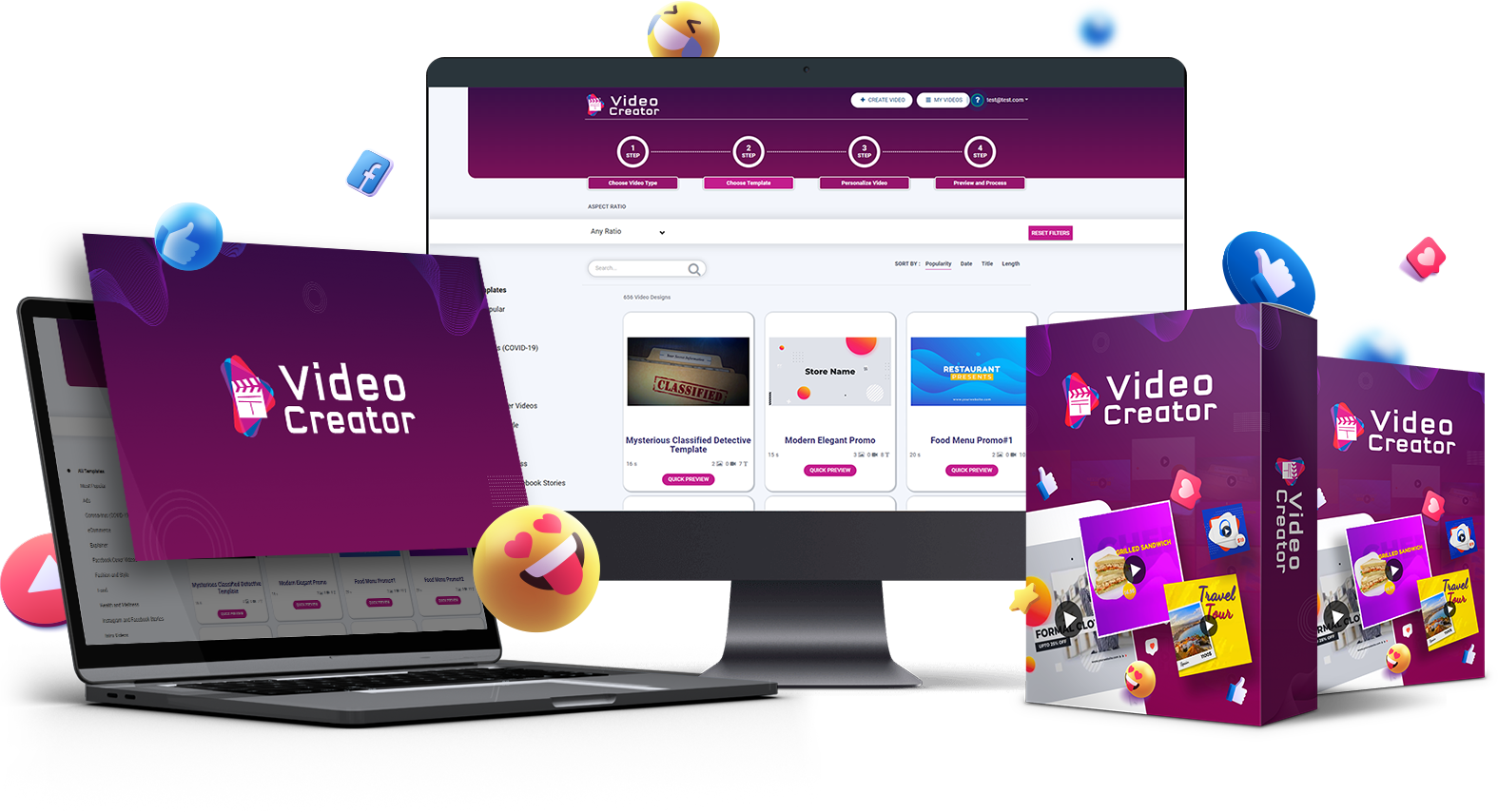 To create a video as soon as possible with the Videocreator software, all you need to do is follow these three steps.
Step 1: Choose a Template
With over 650 templates already made for you, you should definitely find one that matches your project.
Whether you are an e-Com store owner, agency/local marketer, affiliate marketer, Youtuber, this free library got you covered.
Step 2: Customize the Template
Now you would want to easily change the voiceovers, music and characters if you want to.
Do this to fit your project.
With Videocreator, you can virtually change and customize any of the templates.
Step 3: Download and Publish
Once you are done with your customization, you can render the video and download it to your device or directly publish it to your various platforms such as YouTube.
---
---
Video Creator Review – Upgrade and Pricing
If you purchase the Videocreator software now, you will only have to pay $47 only.
Upsell 1: Video Creator Deluxe ($67)
In terms of video quality, the Video creator deluxe package allows you to export your video in full HD quality (1080P).
Also, it removes the 15 minutes video limit on videos.
The other features of this upsell include:
You immediately get an additional over 200 premium video template.
You also gain access to 20 new templates that would be released every month (for twelve months).
To speed up performance, you can render up to 6 videos at the same time. If you ask me, this is incredible.
If you are an agency, then this package is a must for you as it allow up to 5 logins on different devices at a single time
A fully done for you agency website that you can use to land and sell to top notch clients.
A full agency package, which is everything you need to start your own video creation agency. It includes business cards, sales letters, brochures, emails, letterheads and a lot more, just think of it.
1080p video rendering
VIP customer support and a lot more
Upsell 2: VidEditor Unlimited ($49)
This is an online based video creator and editor just like camtasia or filmorapro.
It allows you to do professional video editing and a lot more.
So you may want to look at this as a video editor, just as the name implies.
The key features of the VidEditor Unlimited include:
Webcam recording
In built Text to Speech tool
Over 150 thousand readily available video script
Create unlimited videos
Look style screen capture app
Upsell 3: VoiceSuite Unlimited ($39)
Voicesuite can be regarded as the world's largest library of your voices and voice overs with an extremely easy to use interface.
There is absolutely no need to hire freelancers to create great voice overs for you again as the Voice Suite is an all in one professional solution.
Text to Speech tools with a variety of voices to choose from.
Text to Speech in over 50 major language (this is just too awesome)
Over 250 male and female voices
1 click language translation tool
Proudly powered by Amazon, Google and Microsoft voice engines
Unlimited usage
No limits or monthly fees.
Upsell 4: Video Player Unlimited ($29)
Videoplayer is a perfect solution for hosting and playing video and unlike YouTube, they don't show ads.
Is Video Creator Software Price fair?
If you ask me, the price is not fair to the creators of the software as the software is worth far more than it.
I am a hundred percent sure that if this software was priced around $250, people would still buy it.
So grab the offer while it lasts.
---
---
Pros of Buying and using Video Creator
24/7 customer support
Full lifetime update of software
Fully cloud based
Can be used on all devices ranging from tablet, laptops and eve mobile phones
Great template that can be used over and over again
One time fee
High video quality
Create amazing videos in just three steps
Create virtually all kinds of videos
Build your online presence and customer base with videos
Cons of Buying and using Video Creator
You need to buy the upsell 1 to be able to export video in full HD Resolution
You need the upsell 1 to create video longer than 15 minutes
Wrapping Video Creator Review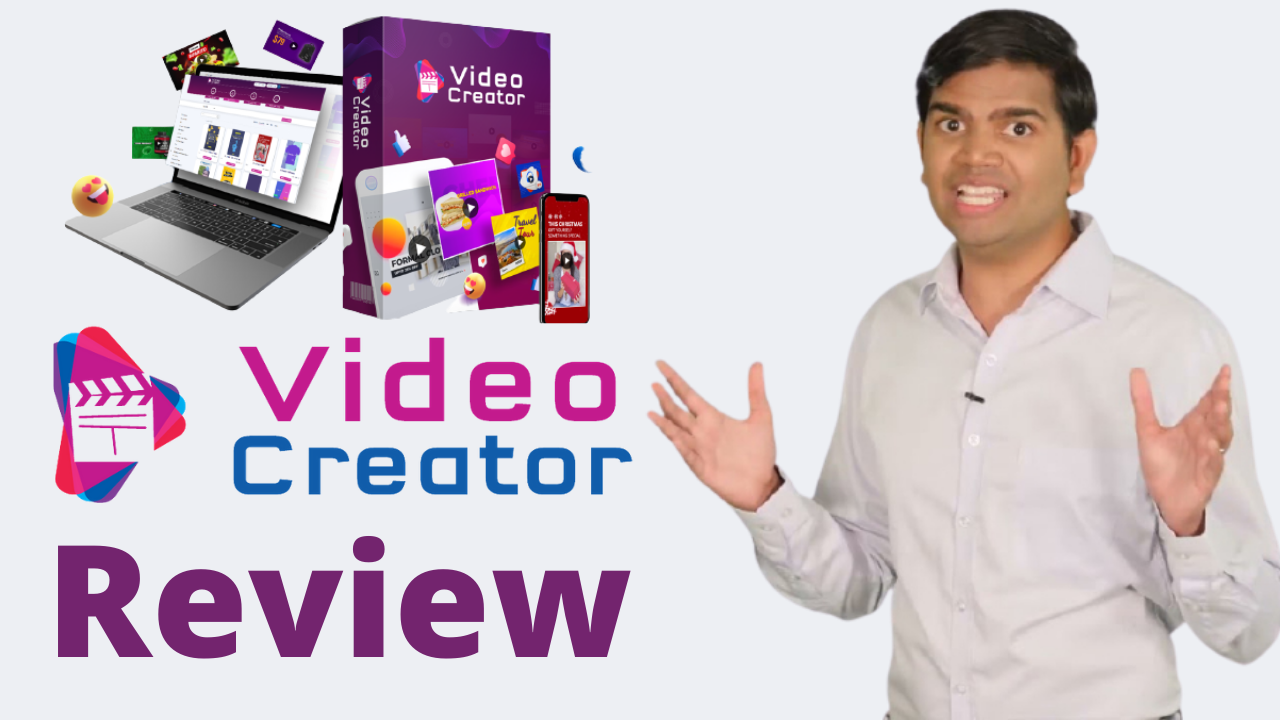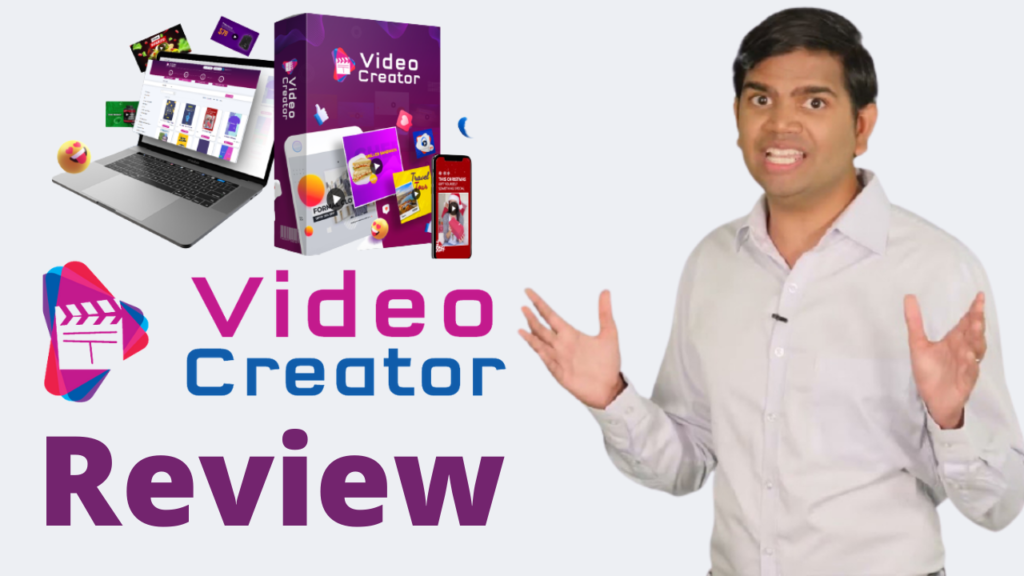 If you ask me, purchasing the Videocreator software would be one of the wisest decisions you will make in the year 2021.
The software is going to be launched on the 13th of April, 2021.
So what are you waiting for?
---
---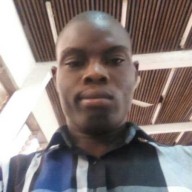 I'm an experienced media executive, complex problem solver in practice, a strategic thinker who can lead teams to deliver on corporate goals and revenue targets
I'm passionate about Blogging | Social Media Influencer | Digital Marketing | SEO and Content Optimization | Email Marketing, Lead Generation | Audience Development and Engagement | Food, Health, Technology, and Lifestyle Editorial… helping other creatives fulfill their goals.
Helping people tap into their potential is my passion & helping organizations find that talent is my job.
Feel free to contact me directly