Last Updated on 2 years by Go Review Rite
First of all, I would love to ask, what would $450 a day on a passive income stream do for you.
Definitely, that would be a lot of money that would shoot you into the realm of a full-time internet income earner.
However, is this something possible?
Hell, Yes, it is very possible and in fact, you could do double that amount and 10 times it if you have the right skills and knowledge and of course, you are ready to put in the work.
The truth is that the reason you may never get to make a dime or any reasonable amount of money online is that most affiliate marketers are following an absolute system that doesn't have the capacity to produce results.
It doesn't matter the speed of a car, if it keeps heading north, it will never hit Las Vegas.
So as an affiliate marketer on YouTube, you need a system that is capable of converting your viewers into buyers which will, in turn, earn you a consistent and reliable affiliate commission.
So without wasting any more time, let's dive into my badass affiliate marketing strategy on YouTube that is capable of making you up to $450 a day.
The Less Effective Way Taught – Affiliate Marketing on YouTube.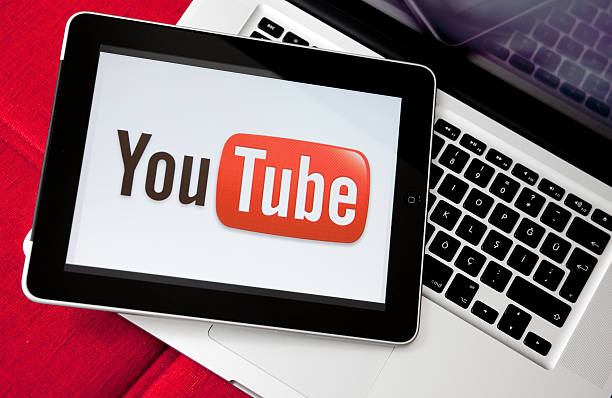 What most internet marketers teach you on making money using the affiliate marketing business model with YouTube as your traffic source is more like this
Step 1: Create a video in a niche, the video should be a tutorial or someone points towards the product you want to promote.
Step 2: Recommend your product in the video, make sure you talk of it and even show them a visual representation over and over again
Step 3: Insert your affiliate link in the video description.
Now, while this method of youtube affiliate marketing may produce results, the conversion rate is going to be very very low and you may never be able to meet your target especially when you are targeting a very competitive market.
What is Missing from The YouTube Affiliate Marketing?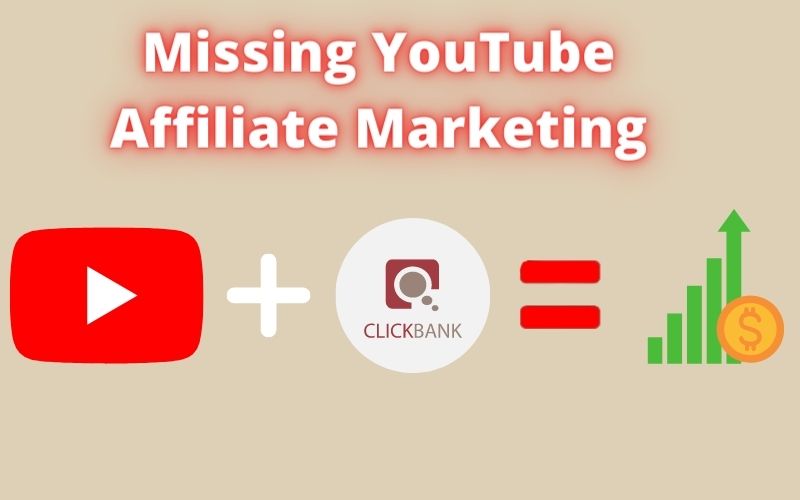 If the above is your question, the answer is a strong link is missing.
There is actually no strong link between buying and watching your video.
For instance, if you are promoting a cryptocurrency broker, with the old and conventional style of affiliate marketing using YouTube, you would begin to create videos with titles like
[The crypto currency broker name] Review
How to open an account on [The crypto currency broker name]
Top ten crypto currency brokers.
And the rest of that stuff.
Now, as I said before, this method would definitely fetch you some income but the conversion rate will be very low and sometimes even zero.
So what if you pick to film a video topic like one of these to promote your cryptocurrency broker.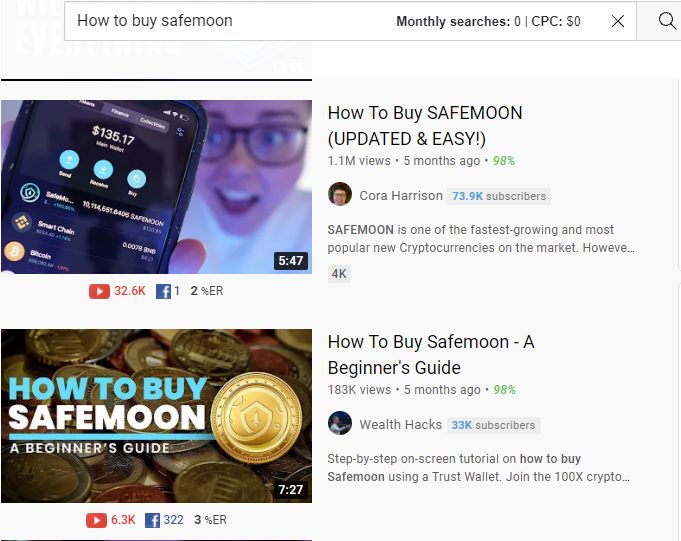 How to buy safemoon
How to convert your safemoon to Bitcoin
How to buy Bitcoin
In the process of this video, you then show them how to get it done using the application [The cryptocurrency broker].
In this way, you have caught them in a point of their problems and you have shown them how to get to their Dreamland (the solution), however, they would need to get the application to get it done as well.
So by inserting your affiliate link in the description, it would be very easy for them to click it, download the app and get it done as taught in the video.
While I didn't mention topics that range from reviews and comparison (products X Vs. Y) here is because they are always too competitive and you may find it extremely difficult to rank for those keywords directly as a newbie.
Another example.
For instance, you are promoting a particular deodorant from Amazon, the popular way of doing so is creating videos around the brand review, top ten deodorants and hoping that someone likes your video and purchases from your affiliate link.
However, if you want your viewer to have a strong reason to buy your affiliate product, you should be creating videos like
How to get rid of body odour in X days

In such a video, you then offer your affiliate product (the deodorant) as the conveyor of the solution they seek.
In such a way, you have given them a really good reason based on their desire to go through your link to the product and purchase you.
Am telling you guys, key into this method and watch your conversions soar. Meanwhile, it's better to create simple blogs for Amazon affiliate marketing
So let's dive right into my strategy in an understandable step by step breakdown.
Step By Step Guide To $450 a Day on YouTube Using Affiliate Marketing
Step 1: Find a Hot Problem Solving Product
This is no bitter truth. Not a problem is going to sell well in the marketplace.
In fact, some companies can't promote their product and make enough profit because of the nature of the product and so they depend solely on affiliate marketers.
You should be able to spot these products and completely avoid them.
Not all products are your product and not all affiliate networks are beneficial to your financial record.
Also, you should also check out the commission of the product you choose to promote.
While this may not really matter because you are using free traffic, it may be easier to meet your goals if you pick promoted products with a realistic commission.
You can check out Clickbank for products across almost all niches.
Step 2: Highlight the problem that the product solves and Brainstorm a way to communicate it in an attractive way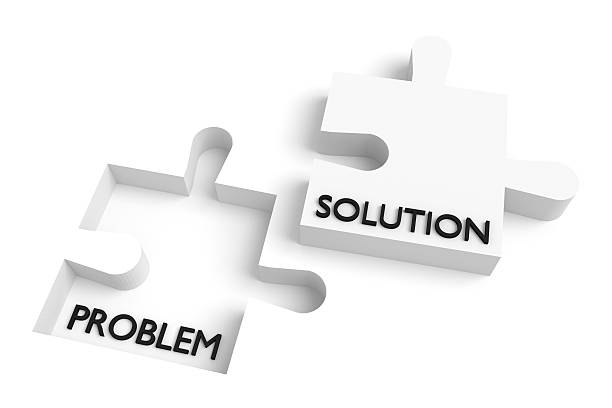 For instance, if you are recommended a weight loss pill,
you would definitely want to properly structure your content marketing templates to illustrate the state of the person before using the pill and the state after.
This shows your viewer their current state and their desired state and as a smart marketer, you place your affiliate product as the obvious solution to the problem.
Step 3: Check for Competition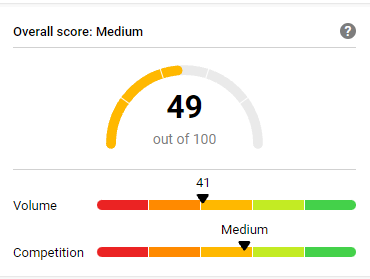 Thousands of videos are being uploaded on YouTube every single day of the year making it extremely competitive.
You would have to use a tool like vidIQ or Tubebuddy to check two parameters.
If there is a demand of videos related to your niche, this is usually seem in the search volume, number of related keywords as well as the number of views in the top channels
Competition: if the niche is highly competitive, which is usually demoted in the keyword difficulty, it could be a good sign to step down if you aren't ready to do a lot of promotion to get your video to the top.
Step 4: Create your Video
Creating a video is actually one of the most straightforward parts as you just want to have some visual representation of the ideas and story behind what you are promoting.
Actually, there are a whole lot of methods you can use to create videos to promote affiliate products for YouTube and I would be showing you some of them.
Use Video Production Software
With video production software like Premiere Pro or FinalCut, you can create amazing and captivating videos to suit any product you are promoting.
All you need to do is get some copyright-free videos online and mix them to get your desired result.
However, you may need to get some tutorials on how to use these tools or better still, get a course on udemy or watch free tutorials on YouTube.
Use Text to Video Softwares
These are new generation software that is online-based that have the capability to generate videos for you based on the text you give to it.
So just take your voice script and input it into the software and it will automatically generate a video for you with each scene going in line with the video.
Great text to video software like InVideo have the ability to merge the video with the script using an inbuilt text to voice software.
And Descript is a human-like voice tool you can use inside your video
Hire a Freelancer
You can get a top professional to create a YouTube video for you that goes in line with your content and ideas.
Such freelancers can be found and hired on websites like Fiverr and the cost can be relatively low. I have in-depth tutorials just check our YouTube videos with Fiverr guides
Shoot a Video
When it comes to shooting a video yourself, it doesn't have to be really complicated like most people think,
In fact, with just your mobile devices, or a laptop with free software you should be able to record really great videos.
Screencast
If you are promoting a digital-related Product like software or membership, you can easily teach them how to get things done by recording your computer or phone screen using software like filmora scrn, it is actually one of the easiest ways to create really high-quality videos at a minimal cost.
The more professional your video looks, the more likely it would be for people to trust you and buy your recommendations
Step 5: Include Your Affiliate link in the description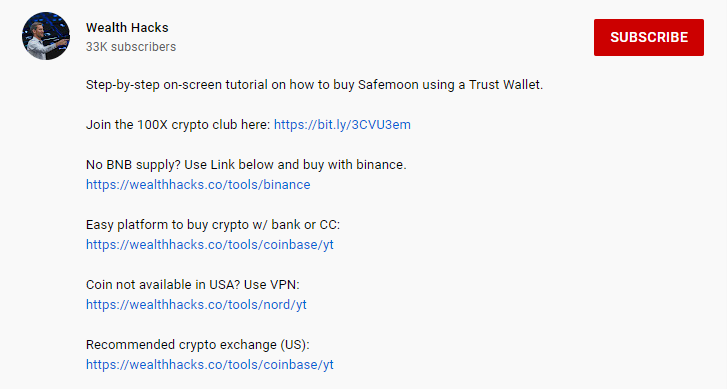 Of course, you already know this.
Conclusion
So that is it guys, I really hope you got the guts to implement this and watch your conversions soar.
Remember, as an affiliate marketer on YouTube, you are not just a YouTuber, you are a marketer as well.
Thanks for taking your time to read to this end, so you have been struggling with affiliate marketing, I think you want to join this Free Affiliate Training Now!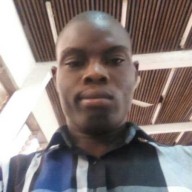 I'm an experienced media executive, complex problem solver in practice, a strategic thinker who can lead teams to deliver on corporate goals and revenue targets
I'm passionate about Blogging | Social Media Influencer | Digital Marketing | SEO and Content Optimization | Email Marketing, Lead Generation | Audience Development and Engagement | Food, Health, Technology, and Lifestyle Editorial… helping other creatives fulfill their goals.
Helping people tap into their potential is my passion & helping organizations find that talent is my job.
Feel free to contact me directly